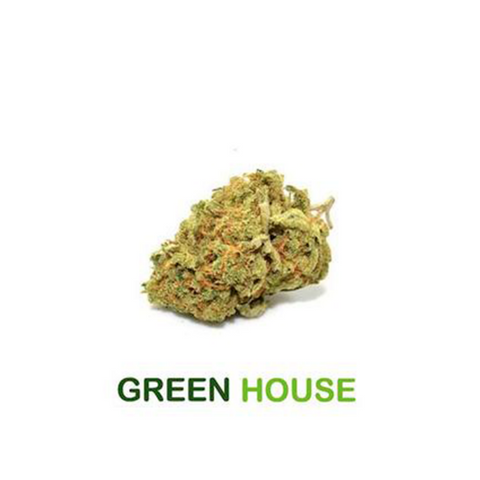 LA CHÈNEVIÈRE
SUPER LEMON HAZE FLOWER 4.2% - LA CHÈNEVIÈRE CBD
6,93 €
9,90 €
you save 2,97 €
Cultivation Mode
This flower is grown the GreenHouse way. This method of cultivation consists of cultivating the plants in greenhouses, it has the outdoor environment while taking advantage of the indoor advantages. That is to say that it takes advantage of the natural sun while avoiding the risk of external aggressions (insects etc...). The greenhouse creates like a shield which allows the producer to have total control. With this method of cultivation, several harvests are possible in one year.

This cultivation method is respectful of the environment and allows the production of quality cannabidiol!
Flavor and Dominance
The Super Lemon Haze flower, true to its name, has a strong flavor of lemon but also grapefruit, which gives this flower a wonderfully tart taste.

The dominant of this flower is the Sativa!
The Sativa variety is generally produced indoors, they can reach up to 5m in height once in flower.

This variety is known for its energizing, stimulating effect, it will promote brain activity and creativity. It is advisable to take this variety rather during the day than in the evening.

Consumption and conservation

It can be consumed as an infusion or vaporization.

Consumption advice:
In infusion, all you have to do is infuse your CBD plant in a fatty substance or in a hot drinkable liquid.
It is important to keep your CBD at room temperature, in a dark place in order to preserve its cannabinoid level.
THC/CBD level
In France, it is forbidden to market a plant with more than 0.2% THC. Super Lemon Haze contains 0.18% THC. And about 4.2% CBD