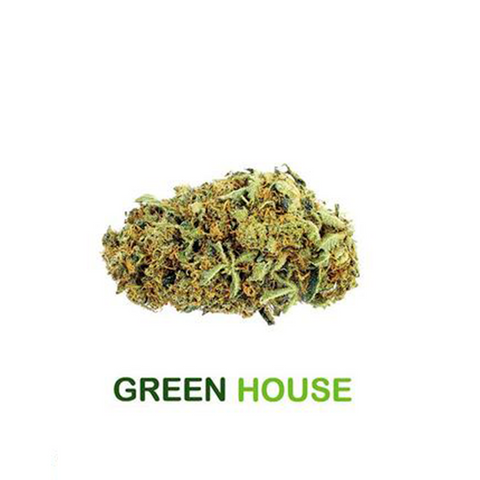 LA CHÈNEVIÈRE
PINEAPPLE EXPRESS FLOWER 4.6% - LA CHÈNEVIÈRE
7,63 €
10,90 €
you save 3,27 €
Cultivation Mode
This flower is grown the GreenHouse way. This mode of cultivation consists in cultivating the plants in a greenhouse, it has the outdoor environment while taking advantage of the indoor advantages. That is to say that it takes advantage of the natural sun while avoiding the risk of external aggressions (insects etc...). The greenhouse creates like a shield which allows the producer to have total control. With this method of cultivation, several harvests are possible in one year.

This cultivation method is environmentally friendly and allows the production of quality cannabidiol!
Flavor and Dominance
The Pineapple Express, true to its name, is flavored with pineapple, this juicy citrus fruit mixed with cedar and pine, leaves a sweet taste in your mouth!

The dominant of this flower is Hybrid!
The Hybrid variety is the combination of 2 varieties, the Sativa as well as the Indica.
It allows a soothing effect, without tiring you! Once the Sativa is diluted in your body, you will experience a more muscle-relaxing effect. A feeling in two stages!
Consumption and conservation

It can be consumed as an infusion or vaporization.

Consumption advice:
In infusion, all you have to do is infuse your CBD plant in a fatty substance or in a hot drinkable liquid.
It is important to keep your CBD at room temperature, in a dark place in order to preserve its cannabinoid level.
THC/CBD level
In France, it is forbidden to market a plant with more than 0.2% THC. Pineapple Express contains 0.15% THC, and around 4.6% CBD.