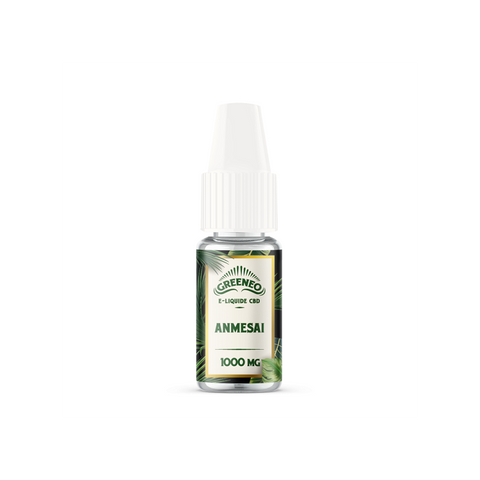 GREENEO
ANMESAI - GREENEO
Flavours
Greeno's amnesai is a full Spectrum e-liquid based on hemp oil containing the cannabinoids and terpenes contained in the Sativa plant, in order to provide a truer-than-life taste.

Be aware that it is possible to dilute this product in an e-liquid without nicotine if the CBD level is too high.
Features

Capacity: 10ml
PG/VG: 60/40
Available in 100, 300, 500 and 1000mg

Made in France
BROAD SPETRUM
THC: 0%
Ingredients

Propylene Glycol, Vegetable Glycerin, broad spectrum cannabinoids.