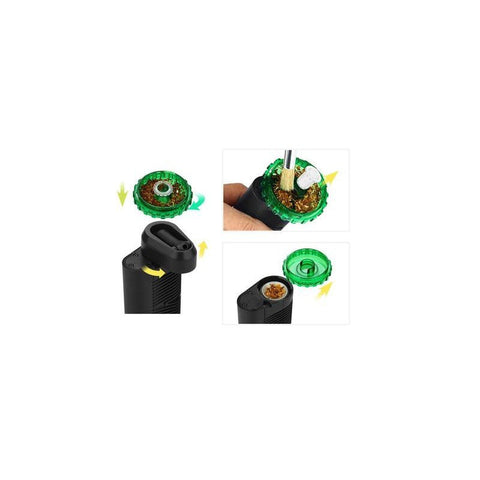 LEMOTION
Alive Alternate Vaporizer
Vaporizer Features:
Removable 18650 type batteries NOT SUPPLIED

Convection heating system

Temperature reached in about 90s

Open and adjustable airflow/draft

Steam cooling unit

Accepts plants and concentrates

Cool to lukewarm steam

Wide range of temperatures 70-220°C

Good ergonomics

Filling aid and grinder

Charge via USB
What is a vaporizer for?

A vaporizer heats plants until they release their active compounds into a vapor that is then inhaled. The main advantage is that the plant matter is not burned. A vapor generated without combustion offers the consumer a healthier, purer and more pleasant taste while eliminating caustic fumes and toxins generated by combustion.
Instructions:
There are 3 buttons:
"-"
"+"
"on/off"
To turn it on or off: press the main button 5 times quickly.

To start heating or stop heating: Press the main button for a few seconds. main button.
Select the temperature with the "+" and "- buttons.