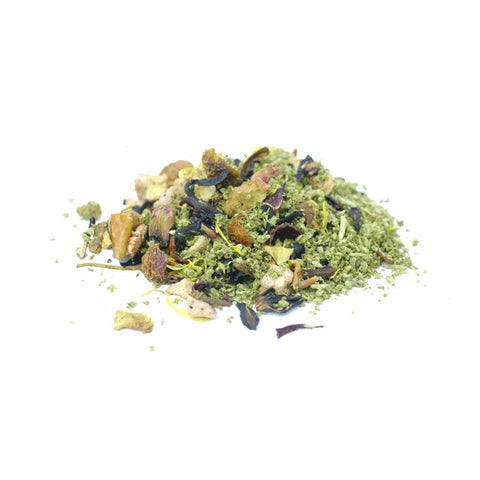 PACHAMAMA
FRUITY PUCH INFUSION 10G - PACHAMAMA
Flavor

This hemp infusion with flavors of jackfruit tropical fruits, as well as peach and papaya, will give you real pleasure in the mouth. All you have to do is close your eyes and relax!

Consumption and conservation

Consumer advice:
It is advisable to add a fatty substance (whole milk, vegetable oil, etc.) to boiling water in order to improve the extraction and assimilation of cannabidiol.

It is important to keep your CBD at room temperature, in a dark place in order to preserve its cannabinoid level.
THC/CBD level
Pachamama's Fruity Puch infusion contains 20% hemp, and less than 0.2% THC.